Sports and societies are a huge part of our lives here at John's; we're passionate about doing what we love and they create great opportunities to bring us together, meet new people and have some fun! Every single member of the Common Room is encouraged to get involved and participate, no matter what prior experience you have.

We may be the second smallest college, but we have a great sporting reputation and consistently punch well above our weight. The pinnacle of John's sport arises each summer, post-exams, in the annual competition against our arch rivals Chad's College, John's-Chad's Day. In 2022, John's won for the 7th time in a row – we hope to continue this winning streak for years to come!

Along with the many sports clubs that you can join, there are also numerous societies which are equally as exciting to join and allow you to make new friends every evening of the week! We have a huge range of music groups to get involved in, overseen by the John's Music Society (JMS), famous for its relaxed open mic nights, and The Bailey Theatre Company (BTC) puts on a series of shows throughout the year, including the hugely popular Summer Shakespeare festival. Other favourites in John's are the Feminist Book Club society, alongside the Art Soc and Eco Soc.
College sports and societies are all about participation, so you can get involved whatever your standard or experience. During your time at John's, you are almost certain to find yourself in a position of leadership, which will also enhance your CV and future career prospects, providing you with concrete examples of management and organisation. So even if you've never picked up a lacrosse stick, or fancy trying rugby, don't know what whisky tastes like or dream of being on the stage, this is your opportunity!
St John's students are recognised for their commitment to sports and societies every year at an awards night. Sports and Societies are always evolving at John's – we hope there's something for everyone but if not then you can make it happen and start something of your own. See the guides and handbooks section of the website for advice on how to go about creating a society.
The College Freshers' fair is the best place to sign up for sports and societies at the beginning of each year. You can sign up for as many sports and societies as you would like, without any obligation! But, if you would like to know more about a specific sport or society, or don't know who to get in contact with about joining a sports team or society, click on the links below to access the sports and societies' Facebook pages. You can also email johns.sportsoc@durham.ac.uk for information about any sports or societies.
Sports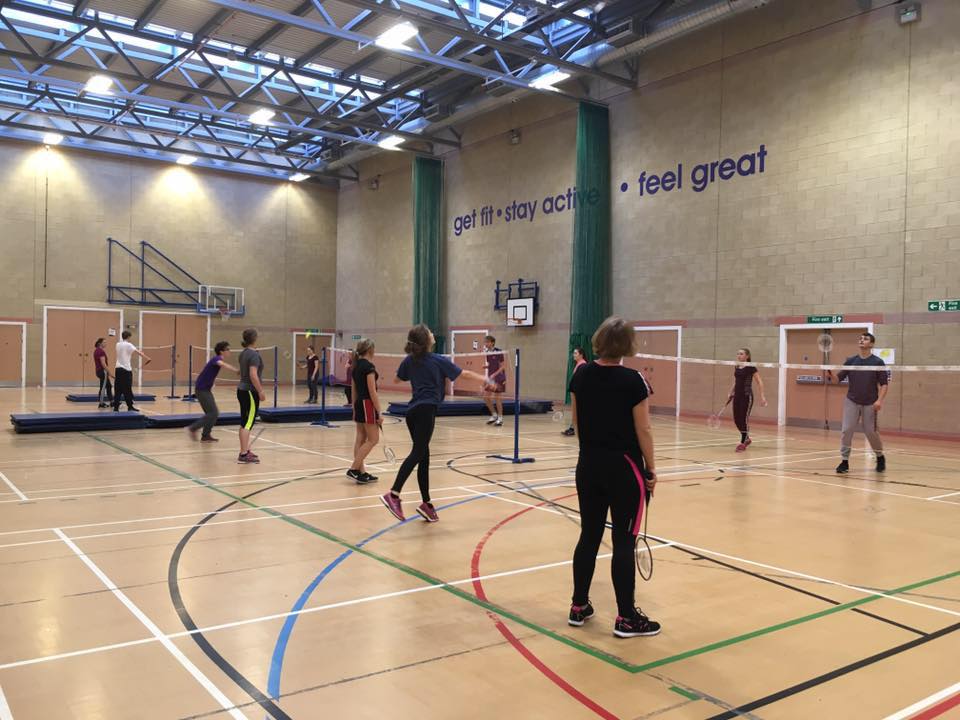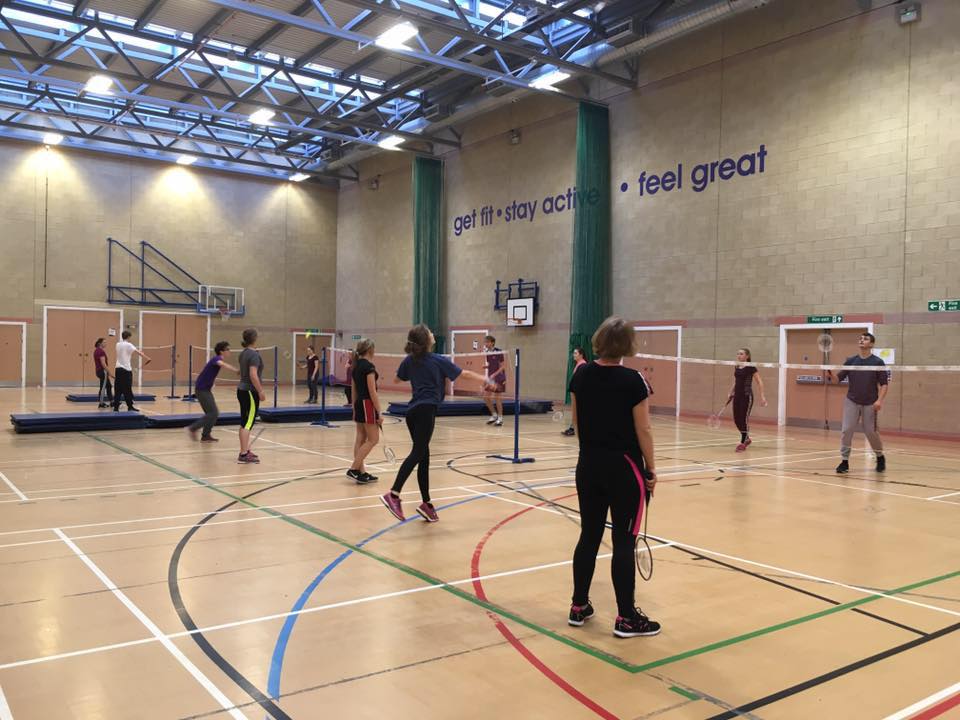 St. John's Badminton Club is for anyone and everyone. We run both competitive and casual sessions all throughout the year! We have men's, women's and mixed teams and each team usually has one training session a week and will also play matches against other colleges in their leagues. For now, we only play doubles aka in pairs, however, we are looking into singles badminton too!
Contact: Natasha at
natasha.n.donkin@durham.ac.uk
Join the Facebook group here! https://www.facebook.com/groups/283329695101230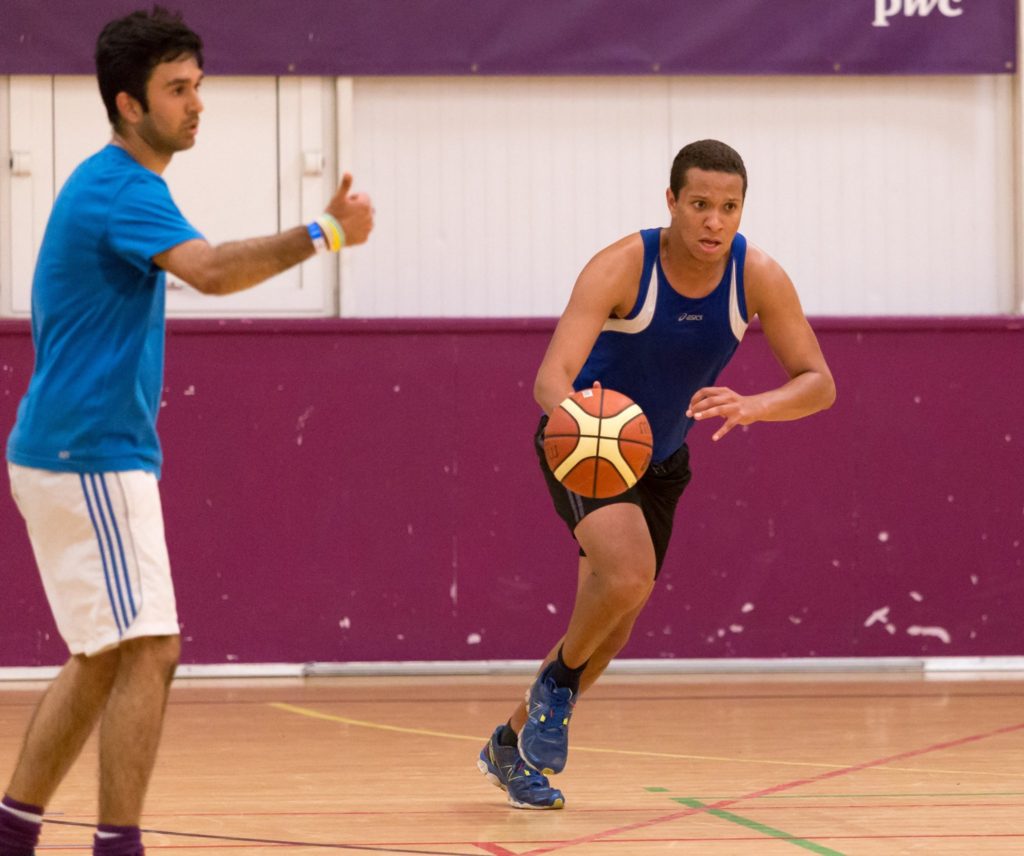 The men's basketball team is very chilled and fun to be part of but they're also in need of some new players this year. The team have weekly training sessions and games roughly every other week. You don't have to be tall or experienced, just willing to get involved and come along to training!
Contact: gabriel.bretherton@durham.ac.uk
Join the Facebook group here! https://www.facebook.com/groups/836740394021435/
Women's Basketball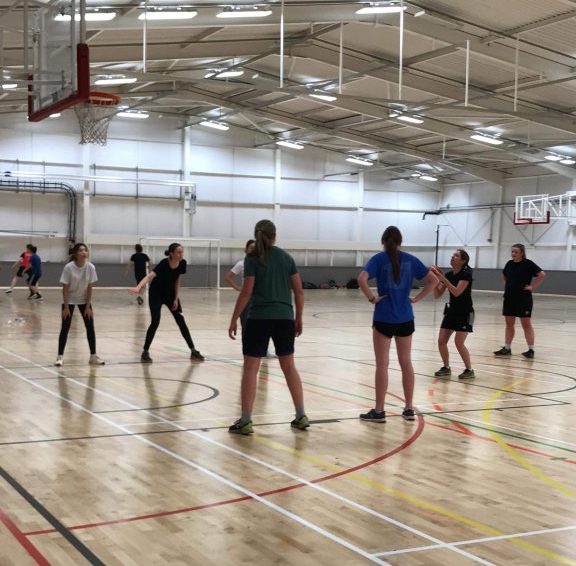 No experience needed to join our women's basketball team- all are welcome! After last year's inaugural season, we are excited to continue to improve (though we did get off to a strong start). We are a friendly and random group that trains once a week and usually has a weekly game as well. The more the merrier as everyone always welcome's a sub after the sprinting down the court of a layup!
Contact: rachel.payne@durham.ac.uk
Join the Facebook group here! https://www.facebook.com/groups/769854120911653/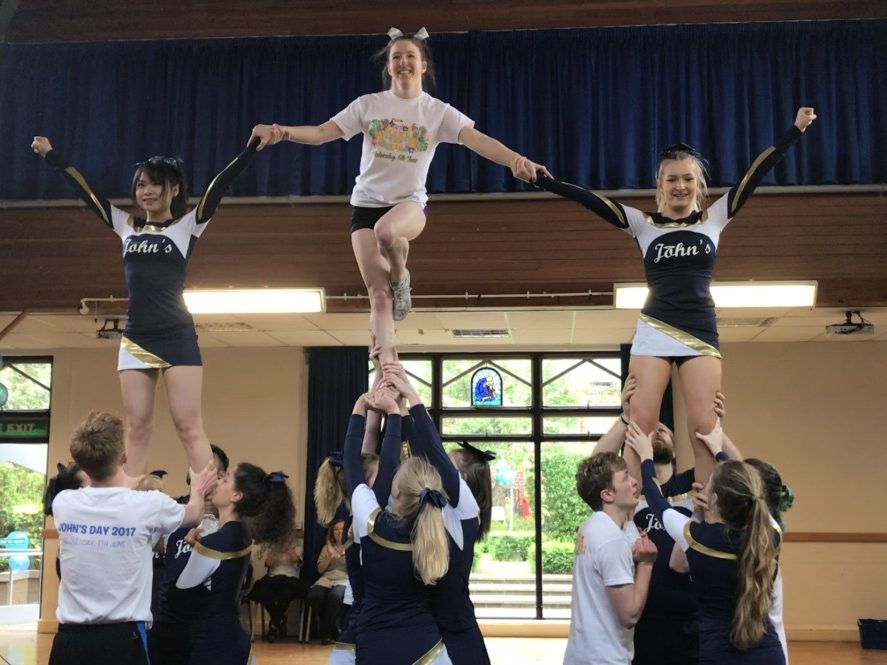 Cheerleading is a great way to learn new skills as it incorporates elements of dance, gymnastics and stunting to create fun, exciting routines for people to enjoy. Each year there is the Durham college cheerleading competition which gives a good opportunity to show off the hard work that's been put in. There is no need for any experience, so everyone is welcome to join!
Contact: heather.a.ferguson@durham.ac.uk
Check out the Instagram here! https://www.instagram.com/johnschadscheer/
St John's College Cricket Club welcomes everyone, whatever ability. Whether you're keen to really work on your game or just want to come for a bit of fun in a relaxed environment we would love to have you.
We currently train in the Epiphany and Easter terms once a week. In Epiphany we enter a team in an indoor league playing in the new cricket hall in Maiden Castle. In the Easter term we take part in an outdoor T20 league. For both we play against the other colleges in Durham.
Contact: george.m.weston@durham.ac.uk
Join the Facebook group here! https://www.facebook.com/groups/stjohnscollegecricket/
Darts
Drop Chris an email at christopher.w.paskiewicz@durham.ac.uk if you'd like to get involved in some relaxed darts fixtures!
Dodgeball
Here at the Johnny Dodgers, we're big on ideas involving balls, dodging of balls and sports arising from said dodging of balls. You probably recognise Dodgeball as that sport you play when your P.E. teacher has given up trying to teach the class "real sports". Now, it may be true that it's not a real sport but your lazy teacher chose Dodgeball for a reason: everyone loves this game.
Our weekly sessions are open for anyone and everyone, regardless of skill or experience, or lack thereof. Many of our members start having never touched a dodgeball before but find themselves 360 kickflipping their way across the court in no time.
Ultimately our goal is to make our weekly sessions as fun and accessible as possible. If you have any concerns or questions about the sport, or just fancy a chat, be sure to send me an email on thomas.bristow2@durham.ac.uk or pop up on Facebook.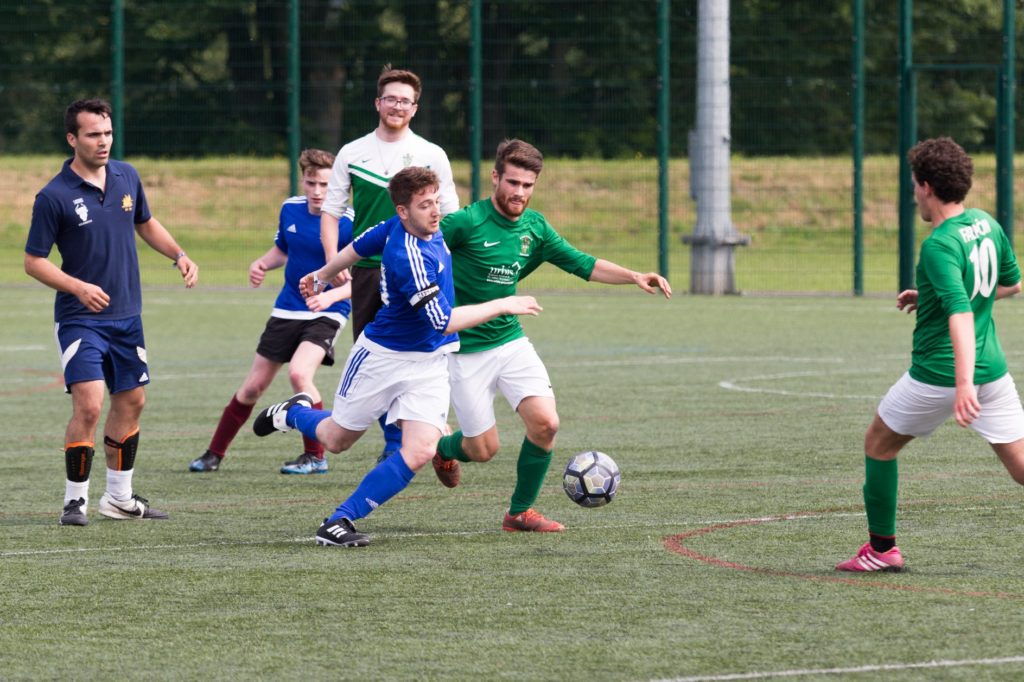 John's football welcomes players of all ability, and although we will be hosting trials hopefully in Freshers week, this will only be to see what we have to work with this season and anyone who wishes to play football at the university will be able to week in, week out as we are always keen for numbers.
Join the Facebook group here! https://www.facebook.com/groups/291353730925838
Contact: Holly (holly.challingsworth@durham.ac.uk) or join our Facebook group https://www.facebook.com/groups/988204781694087!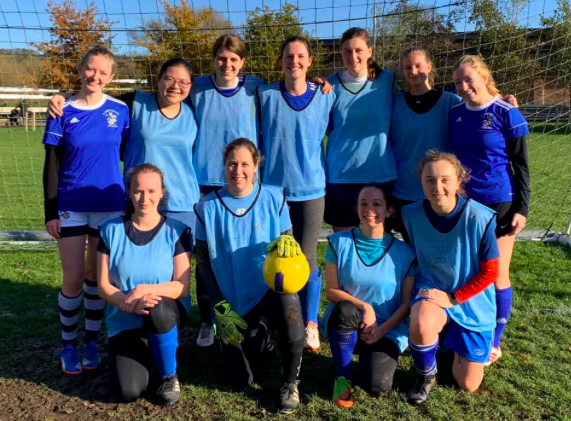 St John's Women's Football Team is joint with St Chad's and is an inclusive team for people of all abilities. Whether you have footballing experience or have never touched a ball, our team is a great way to meet new people and get involved in college sport.
Recently, we finished 5th in the top division, outperforming many colleges that exceed us in size. We train once a week and have matches scheduled on weekends. We also made it to the quarter-finals of the Floodlit Cup. As well as playing together as a team, we also bond as a team off the pitch through team socials over the course of the year. We would love to welcome some new players this year so please join to be part of a friendly and relaxed team!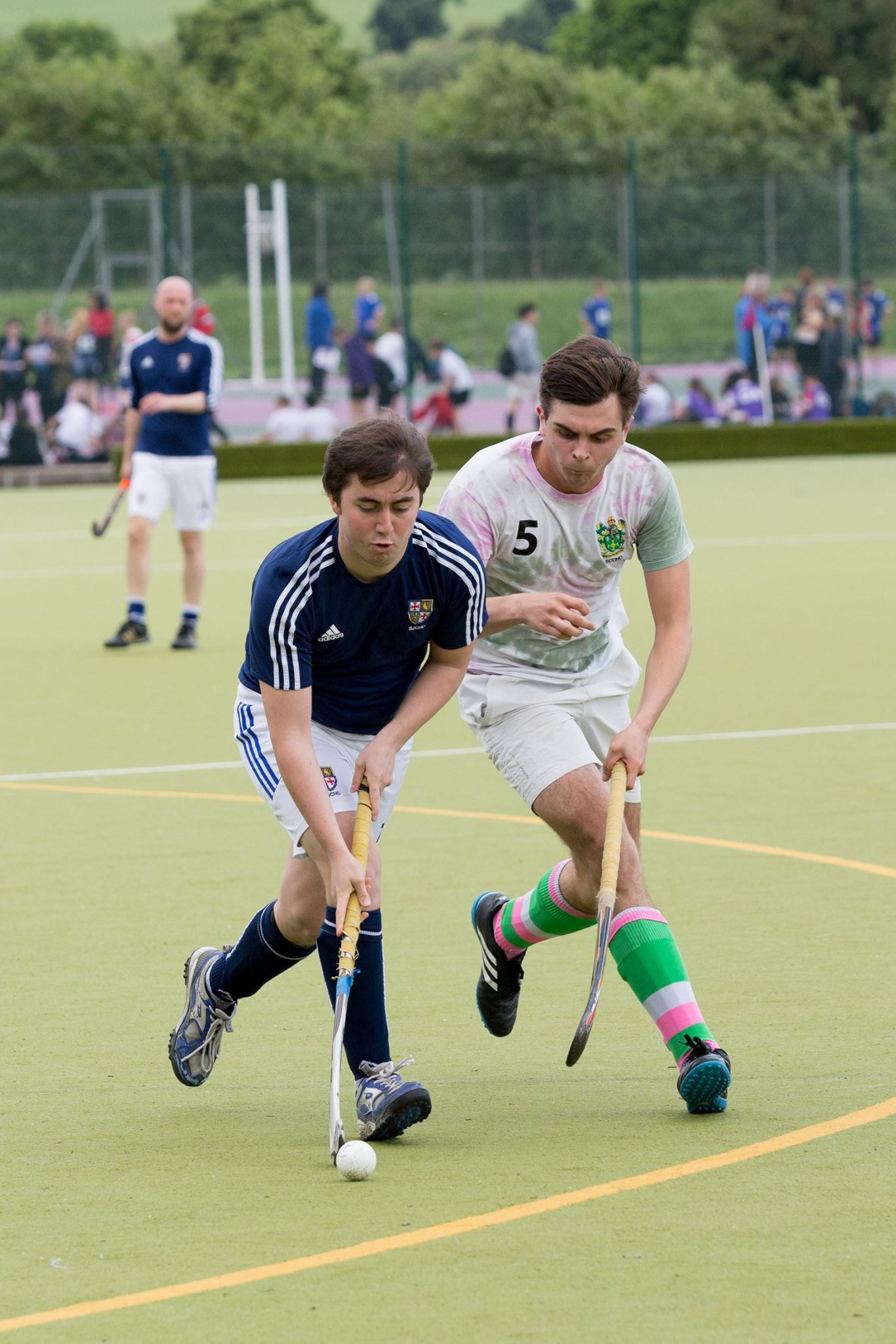 Despite being one of the smallest colleges, John's Men's Hockey has always outperformed it's size. We consistently feature in the top division of college hockey, as well as progressing to the final of the cup in previous years. This year we managed to pull off some tough victories and maintained our status in the Premiership. John's hockey is a close community that is welcoming to players of all abilities. We are all competitive on the pitch but at the same time we are a very social team running a number of social events every term. As a team we train once a week and have games scheduled for every weekend. This year we are looking to compete for the title, so it would be great to add some new faces to the biggest upcoming team in John's!
Contact Peter or Luke – peter.hipkin@durham.ac.uk or luke.sandys@durham.ac.uk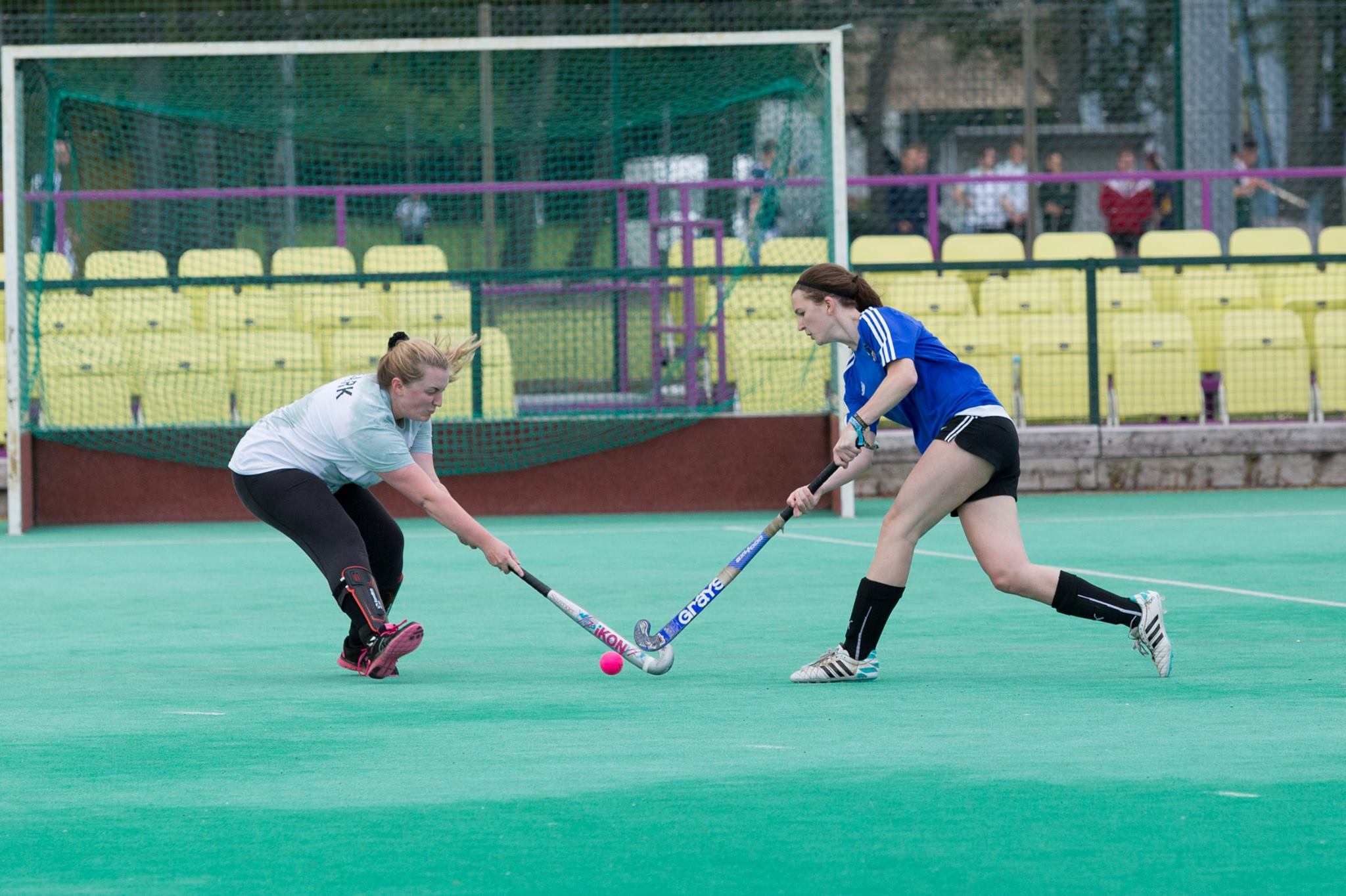 St. John's Women's Hockey Club is a great team to get involved in no matter your skill level. This upcoming year, we will be merging with St Chad's in order to create a more competitive team with more numbers. Anyone is welcome to come along whether you are an advanced player, played at school or a complete beginner. Please join the teams Facebook page for news on training sessions and feel free to come along!!
We will have training once a week and will have matches most weekends, this is a good way to keep fit at Uni and learn new skills. We also aim to have regular socials which is a great way to bond as a team and make new friends with people from different year groups.
Contact: zara.l.elliot@durham.ac.uk or pippa.dawson@durham.ac.uk.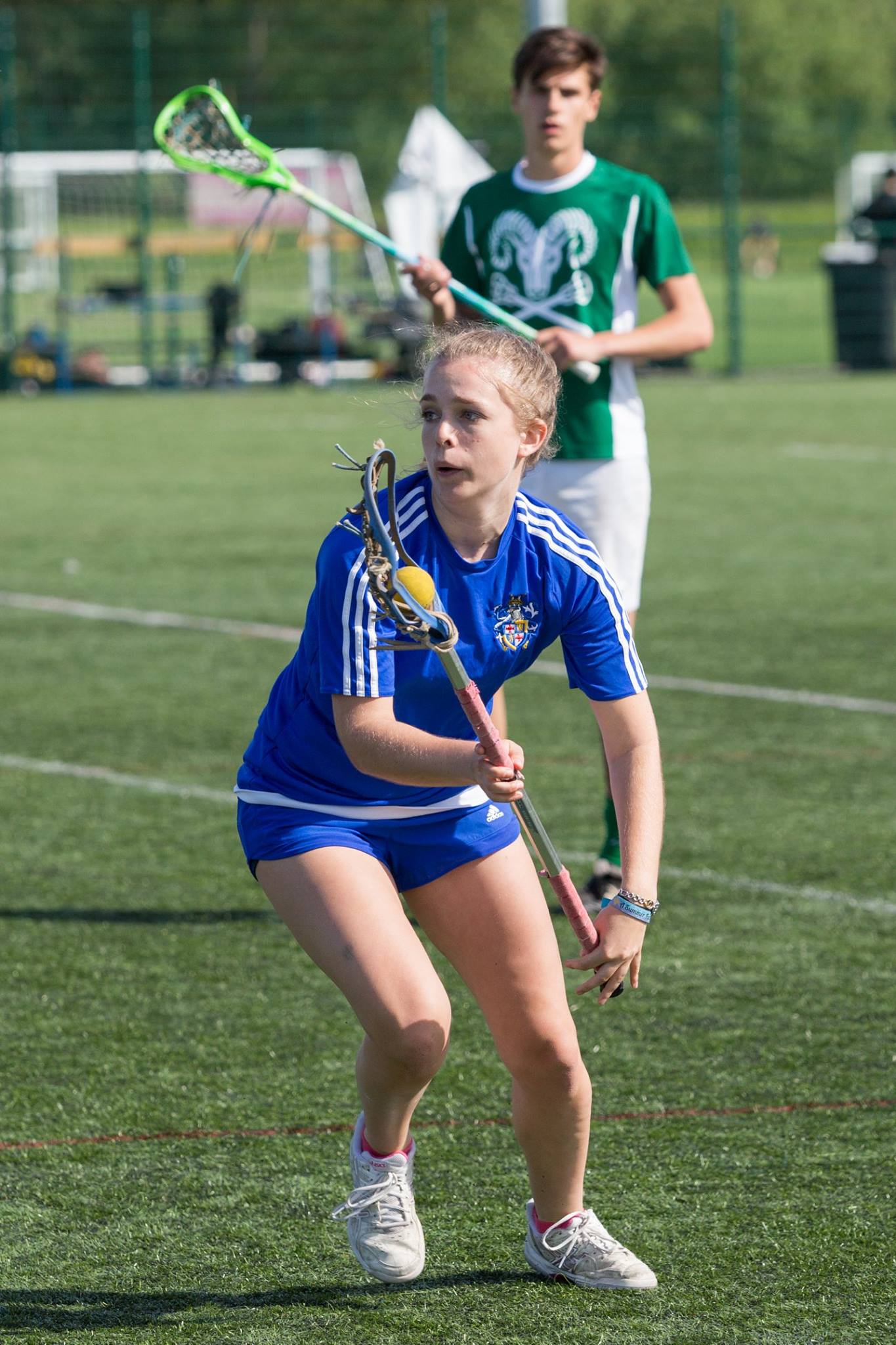 If you want a low commitment fun sport, mixed lacrosse is the one for you! One training session and one match a week. However, to do this we need you! Doesn't matter if this would be your first time on a pitch or you're a school aficionado who didn't fancy the certain unique character of the Durham Lax ladies, the more the merrier.
To join John's most illustrious sporting endeavours, email either Lara at lara.robb@durham.ac.uk or Abbie at abbie.r.bointon@durham.ac.uk.
Netball
The St John's Netball Club is a great way to have fun, get fit as part of a team, and a relaxed way to meet new people across years. Whether you are completely new to the game, haven't played since you were 10 or are a regular player that lives for the game, we'd love you to join us. We train once a week on a Wednesday and try to get everyone a game most weekends. We have an A and B team that compete in the leagues as well as the possibility of entering a friendly league if interest is high! This past year, our A team did very well in the Premiership division, and our B team avoided relegation. We are super keen to get as many involved as possible this year so, players of all abilities and fitness levels, come down to the training and taster sessions, or if you have any further questions contact Abbie at abigail.e.cleugh@durham.ac.uk.
You can also catch us on Facebook @St. John's College Netball 20/21, where updates for training, matches and socials will be posted. See you soon!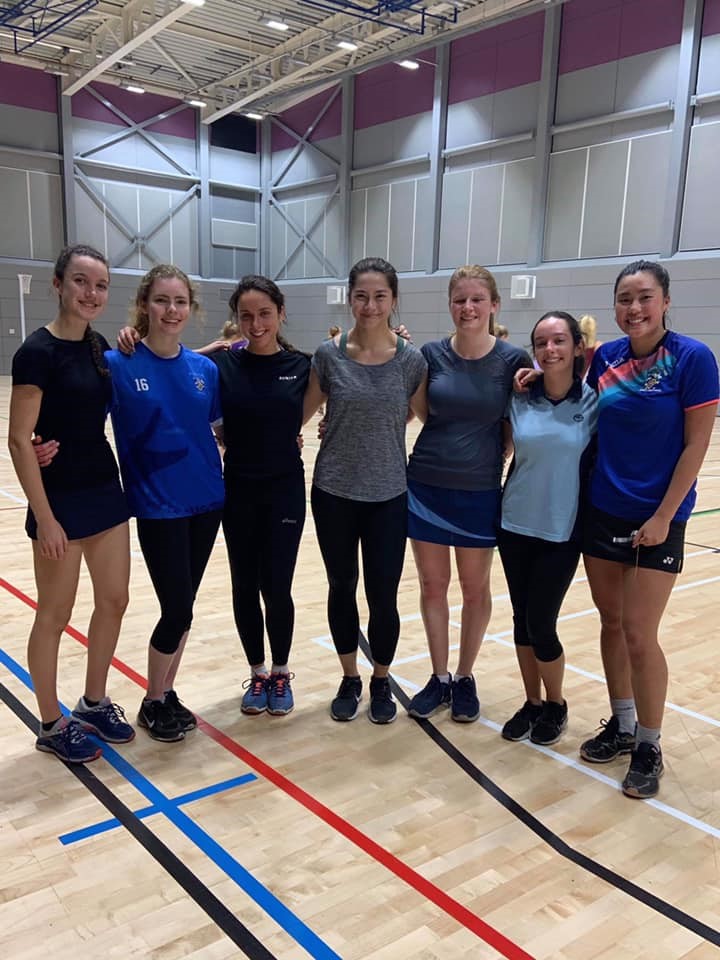 Pool
No, John's doesn't have a swimming pool… but we do have something much better, a pool table! Pool is a fantastic sport for having chilled out evenings and meeting new people, both from John's and other colleges, and is great for escaping the stress of academic studies. Better yet, the pool table in John's is completely free to use, with all equipment provided! If you've never played before, then don't worry, because the atmosphere in our college is very welcoming and there are plenty of people who would love to show you how to play.
Aside from simply playing pool amongst ourselves for fun, there is a competitive annual pool league where teams from colleges across the university meet for weekly matches. Matches are chilled and casual, with no strict match attire. We currently have 3 teams, with our top two teams playing at the highest level in the Premiership division where competition is fierce. To cool down from the intensity of the matches, at half time we have a 'beer leg' – the fastest team to pot all the balls on the table get a pint from the other team! The day on which matches are played depends on each team's division. For more details see here.
If you wish to be part of a team, or have any other questions, then simply let me know at harry.j.regan@durham.ac.uk.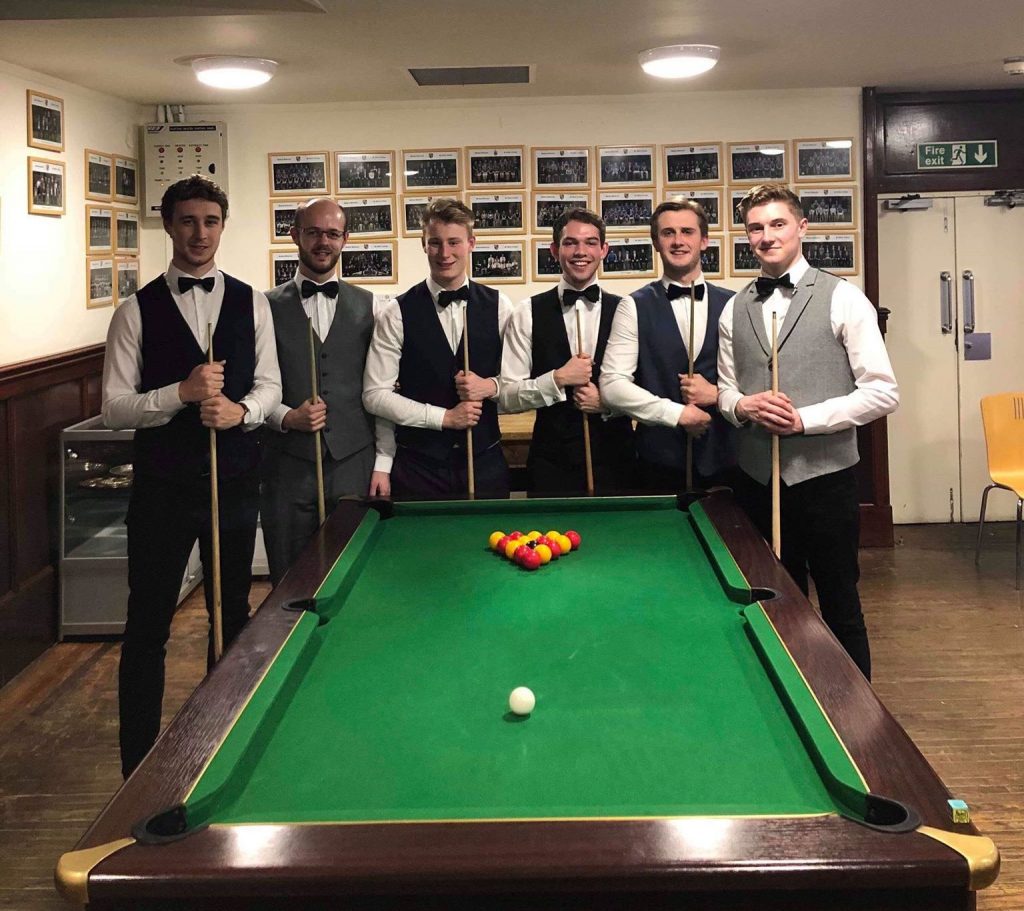 If you hate good weather, spending time with mates and having fun then you'll HATE Rounders. You should probably also get help, that's concerning behaviour. The best part is Rounders only takes place after exam season. That's some care-free, stress-free, ball-hitting, rounder-running action that you won't get in any other club. Ability is irrelevant and you're always guaranteed a spot on the team.
Contact Thomas for more info – thomas.g.warner@durham.ac.uk.
The Boat Club is an essential part of all colleges in Durham and St John's is no different. The SJCBC is a not only a place for sport and competition, but a great way to meet new friends and maybe learn a new sport whilst you're at it. Even if you've already rowed before joining the SJCBC allows for you to row more casually than at schools – if that's what you want. SJCBC is the only sport in John's which is not FREE. This is because SJCBC is not affiliated/linked with the SJCR and instead gets funding directly from college.
Check out our website for more information and drop Caidan (captain of boats) an email if you have any questions!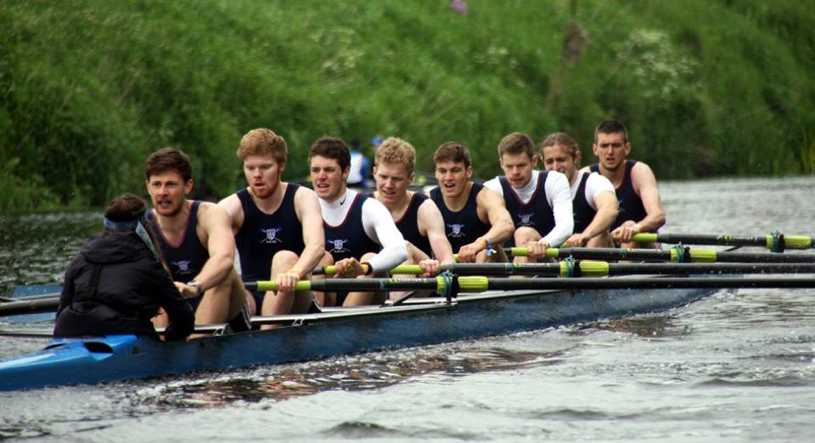 Men's Rugby
The rugby club at John's is open to all, from people who have never played before to those who have been playing most of their lives. There will be training every week which will be useful, instructive and fun as well as challenging at times and fairly regular matches (weather dependent!) as well. As well as actually playing rugby, a key aspect of our rugby club is the socials, so expect the most regular and best socials in college. We also watch lots of matches together when the World Cup and Six Nations comes around. The team is combined with St Chad's College.
Contact Sam with any questions samuel.simkin@durham.ac.uk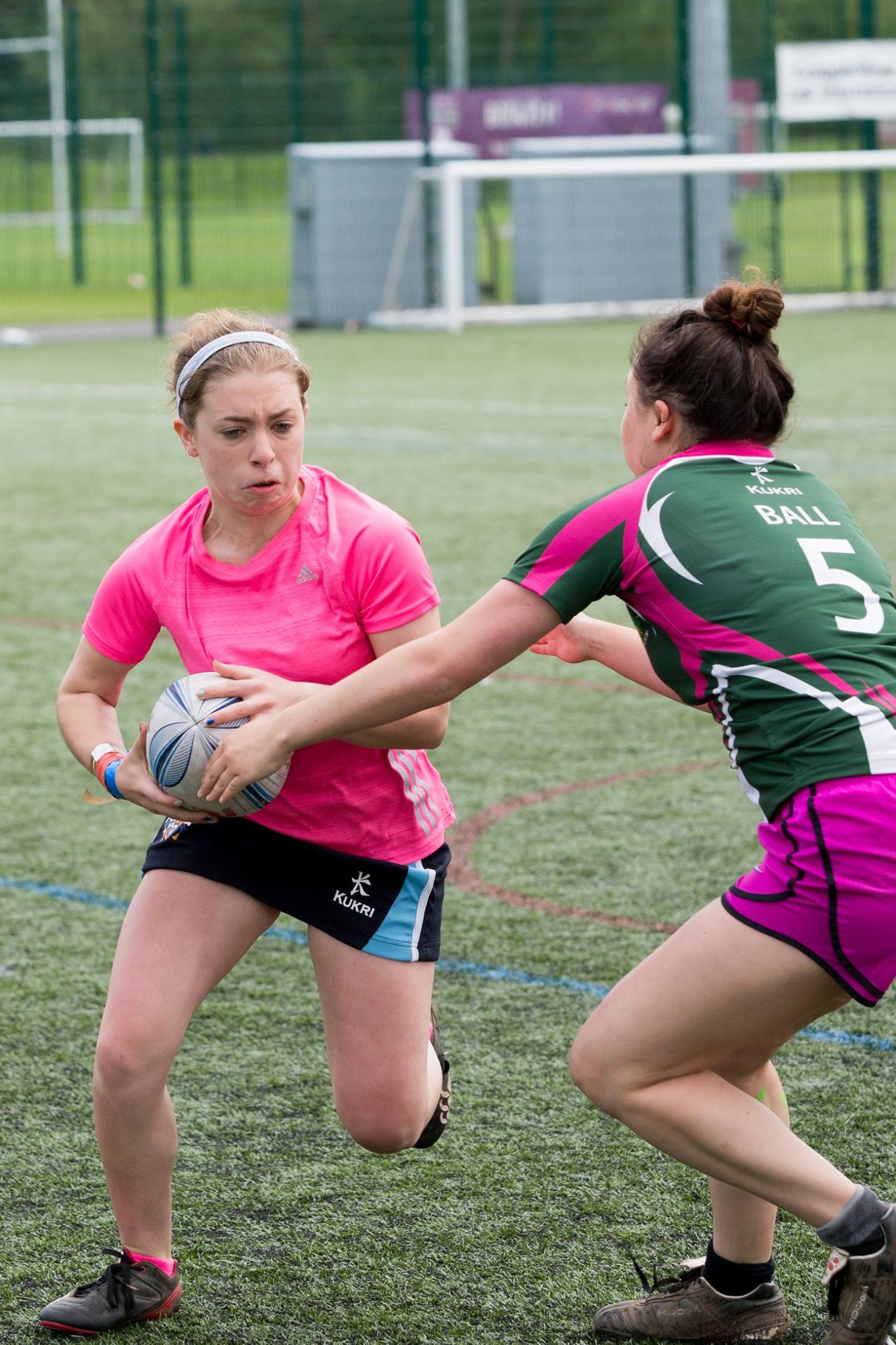 Women's Rugby
Women's rugby is an excellent club to join, no matter your sporting ability, fitness or other time commitments. We are a relaxed and friendly club, and with almost everyone joining having never played before, this is the ideal sport if you want to learn something new! We have one training session and one match a week, and the team is joint with St Chad's College, so being a part of the team provides an opportunity to make friends across the years and colleges. We play at the level below the university team, only competing against the other Durham colleges, but we take part in Development Days which give members more experience and some of our players then join the university teams, or take part in the annual Hill vs Bailey colleges match.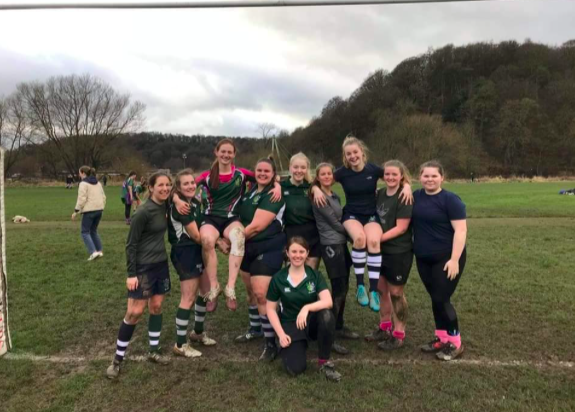 We will be getting back to training and matches as soon as is safe with COVID restrictions, but until then we will still be holding online/distanced events, as socials are a really fun aspect of women's rugby!
Message Jemima Hill on Facebook or email Anna.wilson@durham.ac.uk to find out more!
The cross country society is an easy-going society which allows Johnians of all abilities to join a run each week. We normally run around 5km and it is a perfect way to explore and see some of the sights around Durham. Don't worry, no one will be left behind as we always run at a gentle pace.
Our weekly runs are also perfect to give yourself a break from work and energise you for the rest of the day, as well as being a great place to meet and catch up with fellow Johnians from all years.
For more information, please join our Facebook group . Or our captain Heather would be happy to help (heather.a.ferguson@durham.ac.uk).
Players of any standard are welcome! Normally there will be an organised training session once a week to cater for all abilities, matches at weekends, and other chances to play with friends in a more chilled environment throughout the week.
Contact Haseeb at abdul-haseeb.asad@durham.ac.uk and go join the John's Squash facebook group for updates!
Women's Squash
Women's squash at John's is a great social sport, whatever level you are – everyone is welcome! We usually meet once a week for training, and have matches against other college teams at the weekend. Many of our members (including the current Captain) start off as complete beginners, so if you're interested in rising through the ranks and achieving ultimate racket sport power despite humble origins, this is the club for you.
If you have any questions or concerns about joining arguably the best sports team in college, maybe even the whole of Durham, feel free to contact Emily at emily.s.rickards@durham.ac.uk! Hope to see all of you squashy folk soon. Join the John's Squash facebook group here: https://www.facebook.com/groups/164908560315792
Table Tennis at John's combines both the social and competitive aspects of a college sport. John's Table Tennis really is for anyone, regardless of whether you have played once or twice just for fun or regularly at a competitive level. The aim will be to have a weekly session which caters both to those who only want to play casually and those who want more competitive match practice. Hopefully, there will also be the usual matches against other colleges that are always very competitive.
If you are interested, contact Nick at nicholas.searle-donoso@durham.ac.uk
John's tennis is extremely relaxed and has a nice chilled atmosphere. Everyone is welcome to join whatever your level. The more the merrier! In the summer term we train once a week and play a few matches against the other colleges. Anyone is welcome to come and play, both at training and matches! Remember to bring your rackets!
Contact Hannah at hannah.nivan@durham.ac.uk.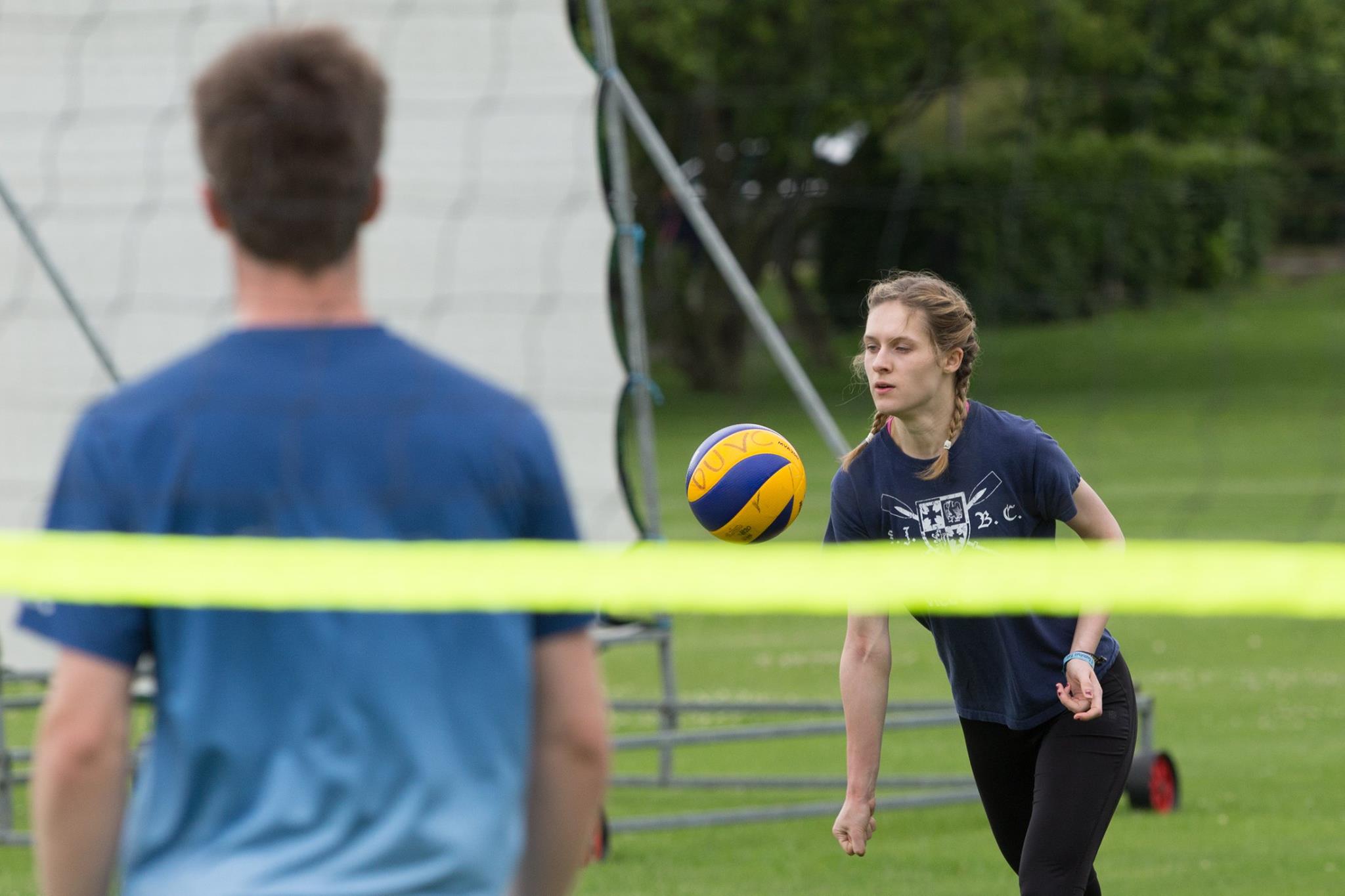 Our newest sport!! Drop Mae an email at mae.phillips@durham.ac.uk if you have questions about getting involved with volleyball!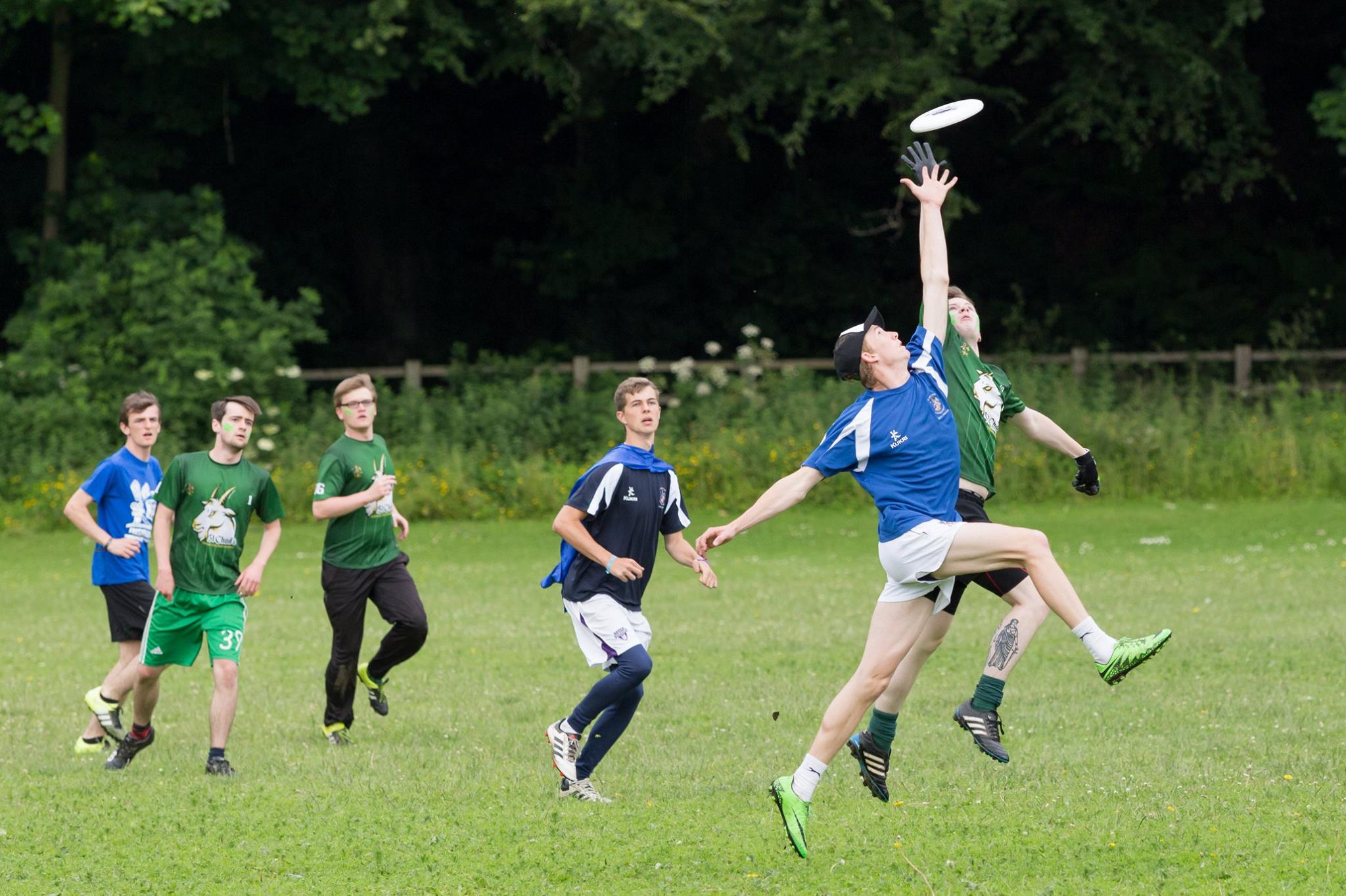 Frisbee at John's is one of the most laid back sports and traditionally one of our most successful. It's something that no-one has ever really done before they come to John's so don't worry if you don't yet know your hammers from your chicken wings. Teams are mixed and we play all throughout the year (yes, in the snow too). So come along and we look forward to seeing you out there.
We have weekly training sessions where we'll do a few drills and skills then have a big match at the end. Training is very chill but always great fun regardless of how good you are.
Contact: Dan (daniel.sorensen@durham.ac.uk) or Ronald (ronald.k.poh@durham.ac.uk)
---
Societies
St John's Art Society is a relaxed and friendly art & craft group.
In previous years, Art Soc activities have included rock-painting, origami, placard-making, a film night and a trip to galleries in Newcastle.
Don't worry if you don't feel like joining in the activity we plan. All the art supplies will be provided if you want to do your own thing. We also offer some stress-free colouring books, and sometimes snacks. You're also very welcome just to turn up for a chat or to study.
Our aim is to provide non-competitive and calm activities in a kind and non-judgmental atmosphere. We welcome everyone and all kinds of art works.
If you have any questions or would like to collaborate with Art Soc, get in touch with Libby at libby.wright@durham.ac.uk. Hopefully see you soon! Also check out the facebook group!
The Bailey Theatre Company is the official platform for all things theatrical in John's. Whether your interest is in acting, tech and backstage, make-up and costume, producing or even just watching the many plays that Durham has to offer, BTC is the society to join – with no prior experience necessary. We hold a number of productions over the course of the year (including the annual Johns-only Summer Shakespeare) – not only are these of very high quality, having been nominated for a number of awards in the last few years, but also are great fun for all involved!
Check out the facebook page and instagram account for more info! Drop Catherine an email at catherine.x.turner@durham.ac.uk if you have any questions :))
Boardgames
Boardgames society has unfortunately not taken off in 2018-2019. There are boardgames available in the Bailey Room for anyone to use (just please return them!). If you would like to set up the society again, please contact johns.sportsoc@durham.ac.uk.
St John's Cheese Society is a fun and delicious way to connect and make friends within the wider college community. We hold at least three cheese tasting evenings a year such as our winter soirée that will be later this term and are aiming to hold even more delectable events like these!
We look forward to seeing you there! Contact Lily – lily.v.ellis@durham.ac.uk.
St John's Christian Union is a Christ-centred, friendly group of people who long to make Jesus known in college and the wider student community. We meet once a week for bible study, prayer and a catch-up. Whether you've been a Christian for years or have a million questions or have never set foot in a church and are just curious, everyone is so welcome. We are part of the wider Durham Intercollegiate Christian Union (DICCU), along with the other college CUs and are so blessed to have such a supportive student network.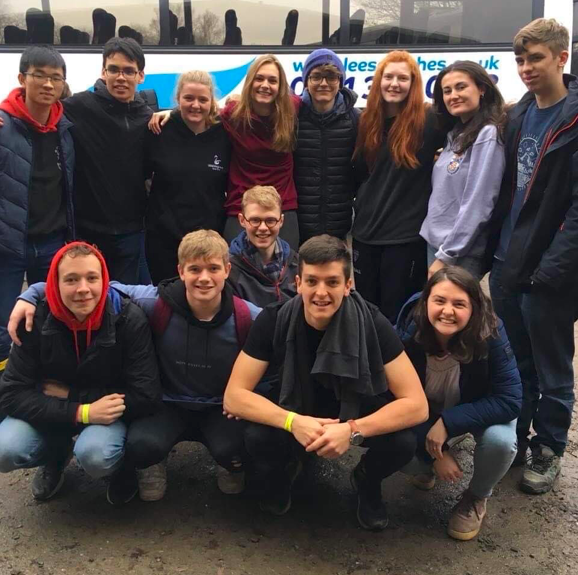 Please follow our Instagram (instagram.com/st_johns_cu/) and Facebook (facebook.com/StJohnsDurhamCU/) to keep up to date with what's going on. Feel free to get in touch via the social media pages or contact the CU reps, Alban (alban.smith-adams@durham.ac.uk) and Tabby (tabitha.g.hill@durham.ac.uk), if you have any questions.
John's Chronicle is an online journal created as a natural extension of the incredible community of St John's College, Durham. When you walk in the doors of our college you find you are welcomed by joyful people with a diversity of backgrounds and interests, can get lost in the historic Edwardian corridors and can get involved in anything you like, be it sports, music, theatre, academia and much more.
We are dedicated to bringing together all things Johnian, and as new Johnian's you will be able to shape the blog's content and future. The Chronicle team would absolutely love for you to join as content creators, editors, photographers and illustrators!
If you have any questions and want to get involved please do get in contact with the team at: johns.chronicle@durham.ac.uk. Check out the blog here: https://johnschronicle.org. Check out the Chronicle's Facebook page here: https://www.facebook.com/thejohnschronicle.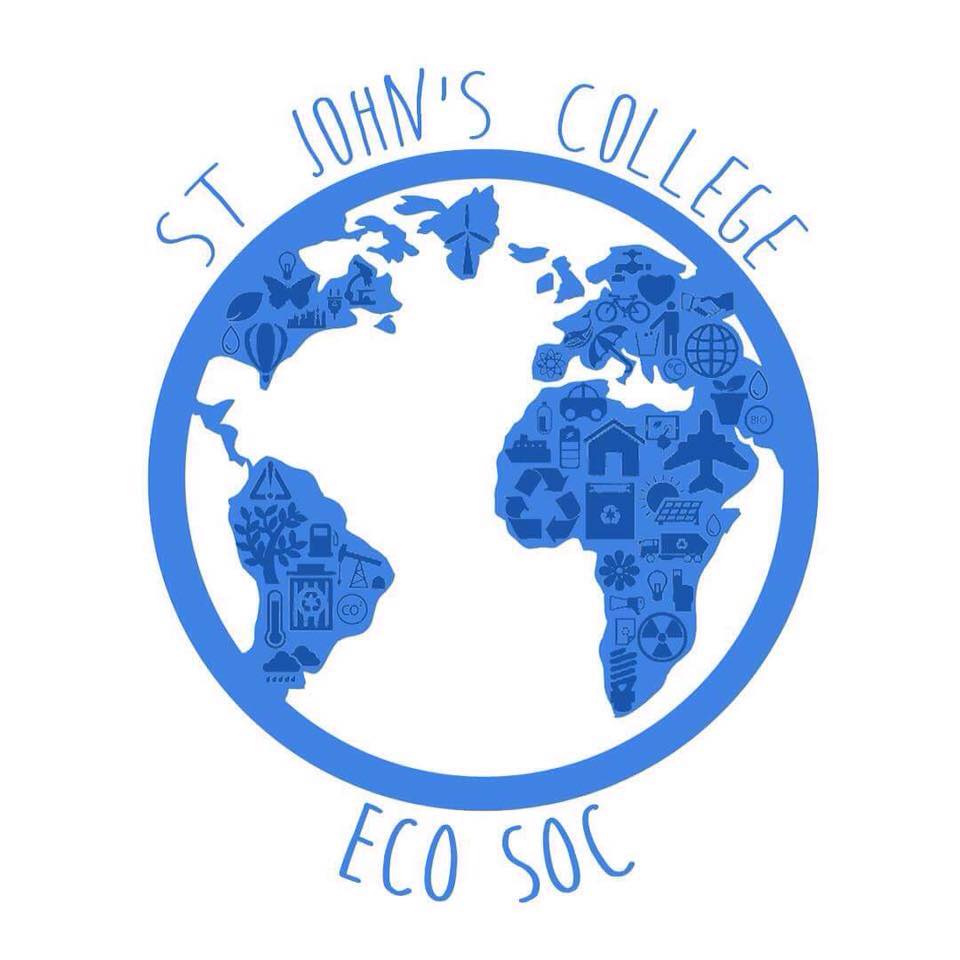 Here at John's Eco-Soc we are fighting for a greener college and university. We aim to do this through reducing plastic and food waste in college as well as increasing our recycling. John's has proudly had a large turnout of students at eco protests, and we hope that alongside other societies across the university we may continue to work towards a better and greener planet. JOIN THE FIGHT TODAY FOR THE FUTURE!
Contact Sally – (sally.hull@durham.ac.uk)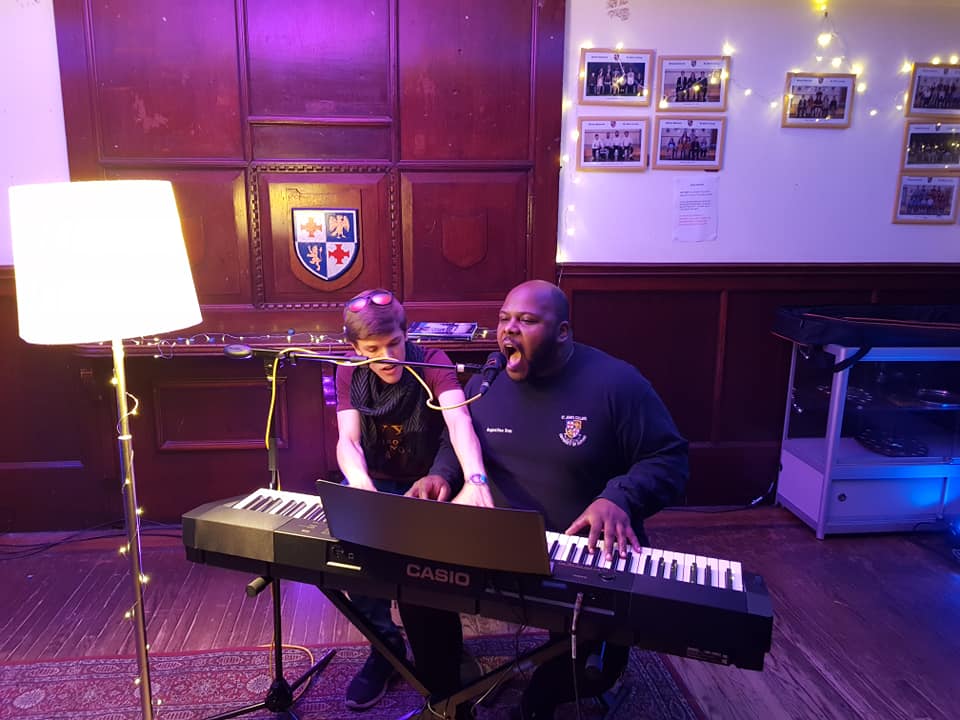 John's Music Society (JMS) is the umbrella society for music in John's. There's a thriving music scene to enjoy, with a multitude of opportunities for musicians of all abilities to get involved.
JMS have a wide variety of unauditioned ensembles that rehearse regularly and perform to a high standard. Whether you enjoy performing, conducting, technical set up, working behind the scenes, or simply listening to music, JMS is the society to get involved in!
JMS promote a fun and relaxed atmosphere in everything they do and encourage as many people as possible to get involved with whatever they wish. In addition to the society's pre-existing ensembles, they can assist students with funding and organisation for introducing a new ensemble.
For those who prefer solo performances, JMS can assist with the provision of rehearsal spaces and equipment like music stands and instruments. There are regular opportunities to perform as an individual at the society's relaxed Open Mic Nights, or in a more formal concert setting.
Follow JMS on Facebook and Instagram: @johnsmusicsociety.
For more information, please contact johns.music@durham.ac.uk.
Feminist Book Club
A few years ago, St. John's Feminist Society was reinstated as the St John's Feminist Book Club and its take off has been astounding. As a space for everyone, the book club became a safe discussion place for themes surrounding feminism and often womanhood.
Over lockdown, the book club community flourished online as a space to share beloved books and articles from across the globe. And, as more social issues permeated the media in lockdown, it became a place to discuss issues of womanhood, race, sexuality, and class through literature. Through all of this we learnt that as much as people love discussing books, it is a very special thing to share your favourite books and explain how they have made an impact on you.
Read Naomi's article about our isolation recommendations: https://johnschronicle.org/2020/04/17/johns-feminist-book-club-recommendations/. Also check out the instagram page (https://www.instagram.com/johnsfeministbookclub/) or facebook group (https://www.facebook.com/groups/2504073449859959).
St John's Volunteering and Community Outreach
If you are interested in volunteering during your time at John's, you're in the right place! All of our volunteering projects are joint with St Chad's college, so you will meet lots of people, and get to choose from a wider range of projects. Commitments can be as flexible as you like.
Projects will be confirmed once term starts- to stay in the loop and for more information, like the 'St John's/ St Chad's Community outreach' page on Facebook!
Photos courtesy of Alex McNab, Durham