Welcome to the St John's Common Room Trustee Board! The trustees oversee the governance of the SJCR and meet regularly throughout the year to discuss all manner of issues: finances, welfare, representation and much more.
The SJCR Trustee Board is made up of 9 individuals, 4 of which are external and 5 of which are internal. Our external trustees are formally appointed via an application basis and are with us for a maximum of two terms of four years. Our internal trustees are 4 students and a sabbatical president; the five of them make up the body known as Tier One. These positions are held for a year. If you would like to get in direct contact with an external trustee, please email johns.sjcrboardchair[at durham email] to contact the Chair of the Board.
---
Jenny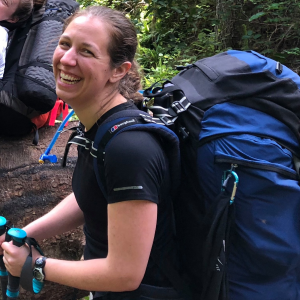 Hey! I'm Jenny, originally from the US (North Carolina) but came to John's in 2019 via 10 years of living in Sweden. I am a PhD candidate studying Theology (in the department, not at Cranmer). My research is focused on Kierkegaard, a Danish philosopher and theologian from the 1800s. Last year I dipped my toes in the SJCR by being the MCR Chair and it has been great to be much more involved this year as the MCR Pres/SJCR VP (MCR). I really love sports and have enjoyed learning rugby since coming to the UK- I also play some football (soccer) and basketball.
In my free time, I love to hike and camp and have been working on increasing my thru hiking distances. I'm hoping to check out the West Highland Way in 2021. I love to read almost any genre, except romance and horror, but fantasy is probably my go to when I'm not reading for studies and Brandon Sanderson is my current fav.
Thomas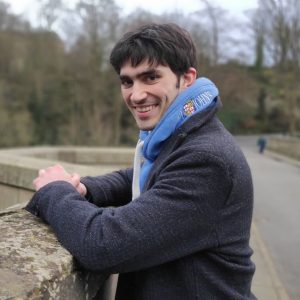 Hello Johnians! I'm Thomas, currently studying Maths in my final year of a 4 year course. I took little interest in the SJCR until the very end of my first year, when I sat on FiComm and gradually discovered how much I enjoyed getting involved.  
As well as being Treasurer, whilst here I've devoted many hours to rewriting the constitutional documents of the SJCR, work which finally concluded with the vote held in Michaelmas 2020. Away from my SJCR commitments, I can often be found rowing for the college team or, as is much more to my liking, shouting at other people rowing for the college team!
I'm a great fan of immersing myself in minor projects that few others are interested in, of eating cake and of late-night conversations on metaphysics.
Will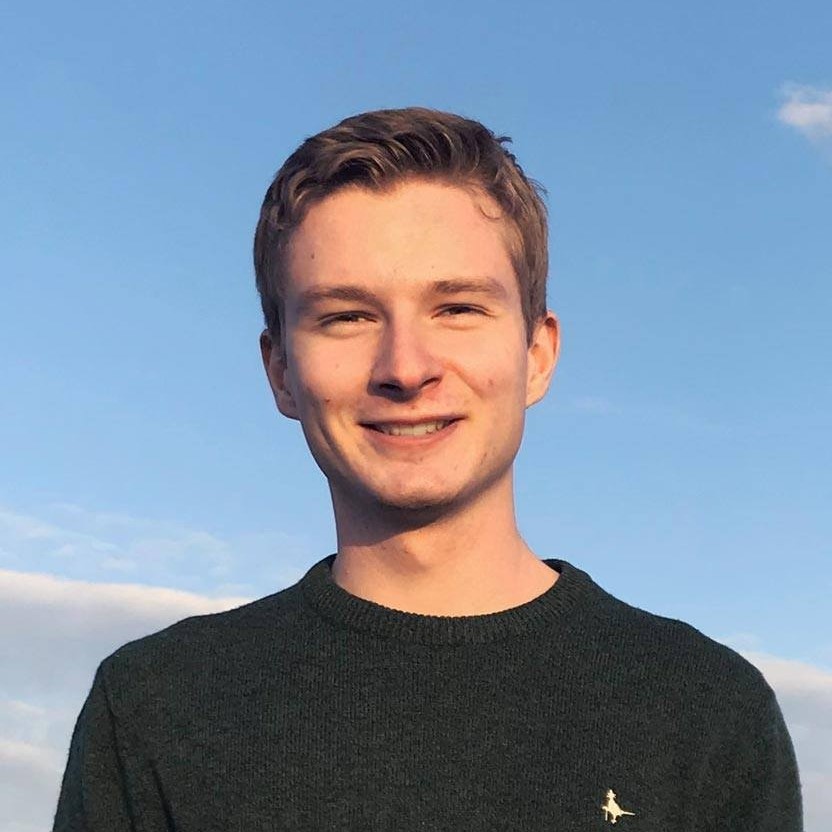 Hi everyone – I'm Will, a third year studying Computer Science here in John's. In my role as a Trustee, I primarily sit on the board to represent the undergraduates' interests, helping to govern the charity and its strategy as a whole along the way. I bring with me a wealth of experience in leading teams and experiences from other universities. I have been championing the student voice since joining the board in March 2020, when I took up my position as SJCR Vice-President (Undergraduate).
I have rewritten parts of our charity's constitutional documents and have sat on our Finance Committee, as well as worked on Open Days, Freshers' Week, JCR meetings and more. I have volunteered across our common rooms to provide technical support and organisation for events. Currently, I work quite closely with College, and strongly advocate for representation of all of our students, especially those represented by our minority representatives and our welfare team.
I spend my free time exploring Durham, going for walks, trying new cafés (Riverview Kitchen is top for now!), planning how to take over the world, and playing pool.
Lewis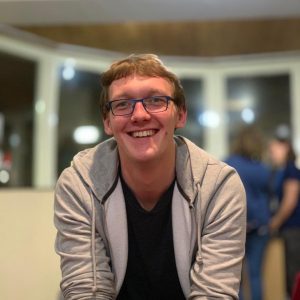 I have been a member of the SJCR Trustee Board since Easter 2020, and I take with me a range of leadership and management experience with me. Prior to joining the trustee board, I was a part of the team that reviewed the SJCR Constitutional Documents and have been involved with leading small groups within Cranmer Hall. Before I joined St John's College/Cranmer Hall, I have been a part of church leadership bodies, that have included being a trustee for around 4 years. Additionally, I bring with me experience of running successful societies within a university context, I was on the committee/president for several societies at The Robert Gordon University (RGU), Aberdeen. Furthermore, I have been a Faith and Belief Equality officer for RGU, this role meant that I represented the views of all students with faith and those with none to very senior members of staff at RGU, actively standing up for people. In my role as trustee, I seek to be attentive to the members of the SJCR, seeking to further enhance the student experience they have while at Johns, while ensuring that good governance of the charity occurs.
Outside of trustee work, I can found exploring Durham, walking, running or cycling around the county and I will often be found running a crime novel of some description – the bloodier the better.
Molly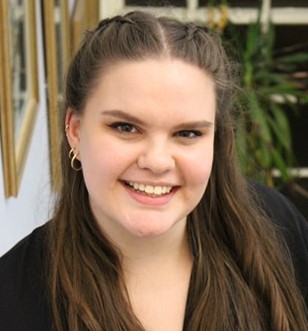 Hi folks! I'm Molly, the current SJCR President and a recent Johnian Liberal Arts graduate. I came to John's in 2017 to indecisively study as many subjects as I could at once. I swiftly set my heart on running Freshers' Week after enjoying an incredible welcome week, as well as seeing all the incredible support the SJCR put in place. Throughout my time as an undergraduate, I cottoned on pretty quickly to all the opportunities the SJCR could offer.
I was an Open Day and Freshers' Week Rep; I then coordinated both of these events with my SJCR partner in crime the year later. I captained the Women's Rugby team in my final year, as well as leading the Bailey Theatre Company as President and sometimes Director. I also spent some of my time writing for the John's Chronicle and Academic Journal. Finally, I sat on the Finance Committee for two years, showing me all the intricacies of the SJCR along the way. When I find the time, I love to dive into a book, play games with my family or attempt baking something new!